Introducing SnoozeBand™
Better sleep with the press of a button

Comfortable for side sleepers

Premium sound quality & battery life

Sleep mask & headphones in one

Great for Yoga, meditation & more
Connect SnoozeBand to any Bluetooth device and enjoy your favourite sleep sounds, audio books, podcasts & more through the built-in wireless headphones. Listening to calming audio is scientifically proven to help you fall asleep faster & stay asleep longer.
Say goodbye to earpain from traditional headphones! Engineered for side sleepers, the ultra-thin & foam covered speakers allow for all-night comfort and relaxation. You'll even forget you're wearing it!
Listen to your favourite audio all night long with up to 13 hours of playtime from one charge. The thin Hi-Fi speakers create an immersive audio experience, perfect for white noise & more.
All SnoozeBand models double as sleep mask, so you can take control of sight and sound to create your own peaceful sleep oasis.
SnoozeBand is perfect for an active lifestyle too, including running, Yoga and all your favourite activities. Made from machine washable & breathable fabric, you don't have to worry about breaking a sweat!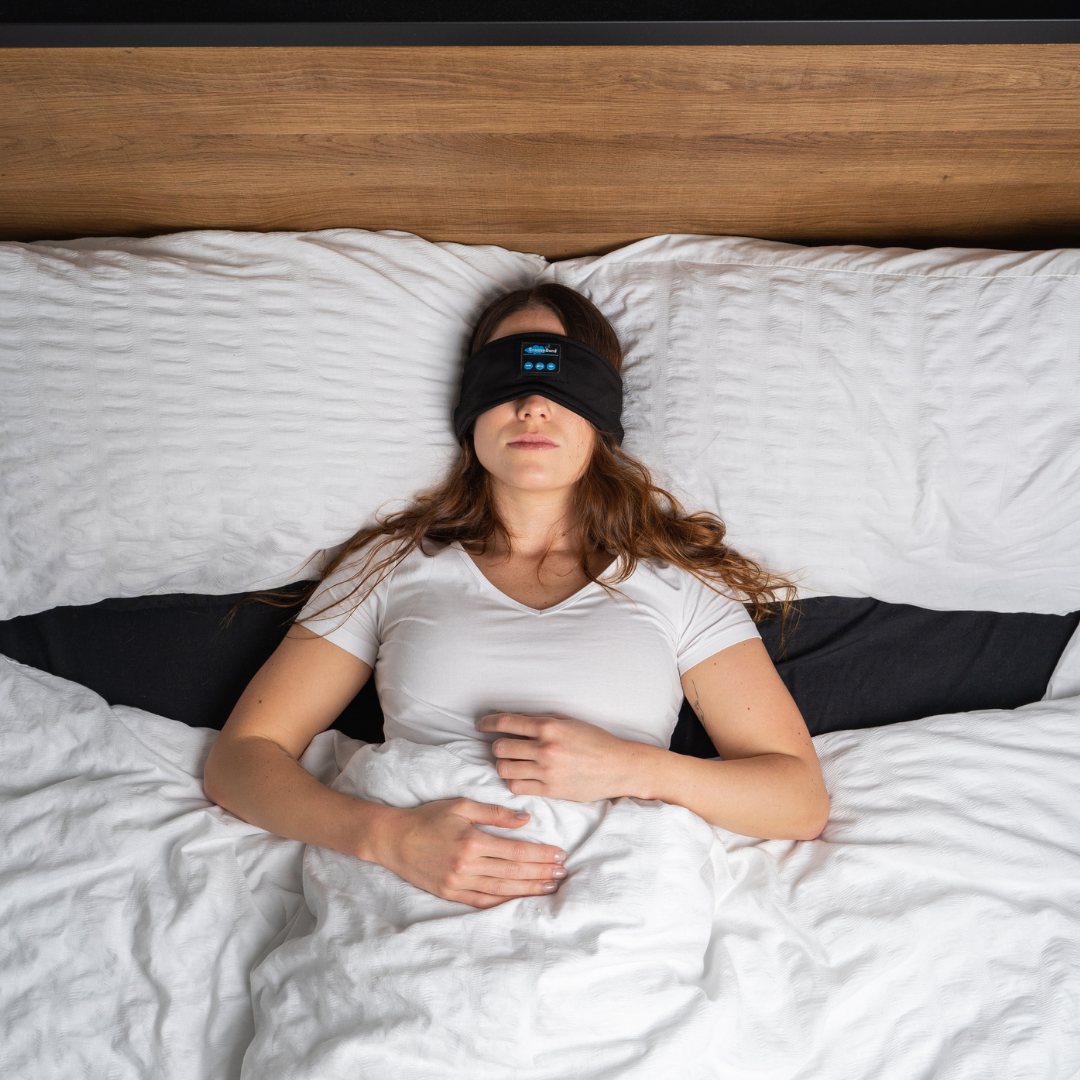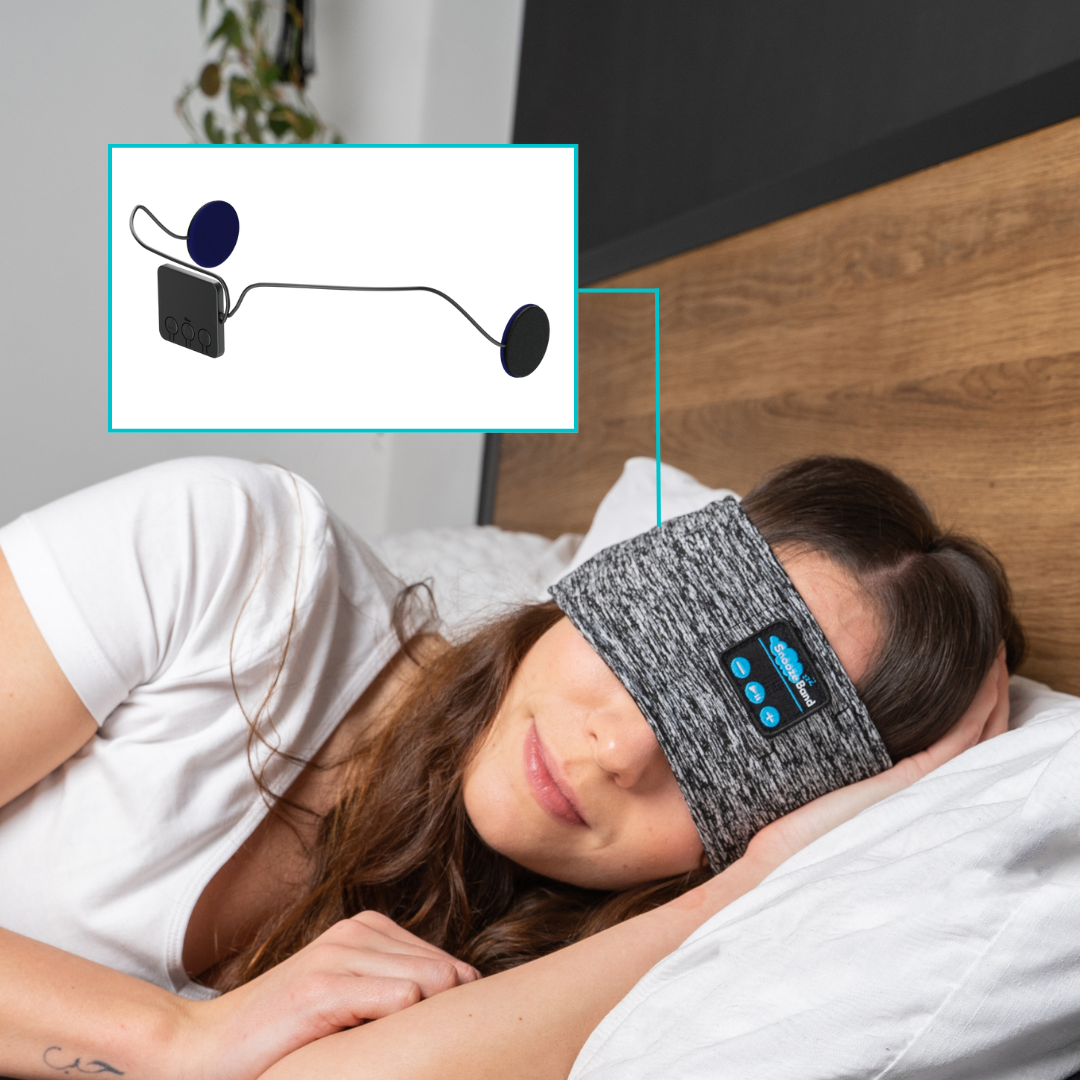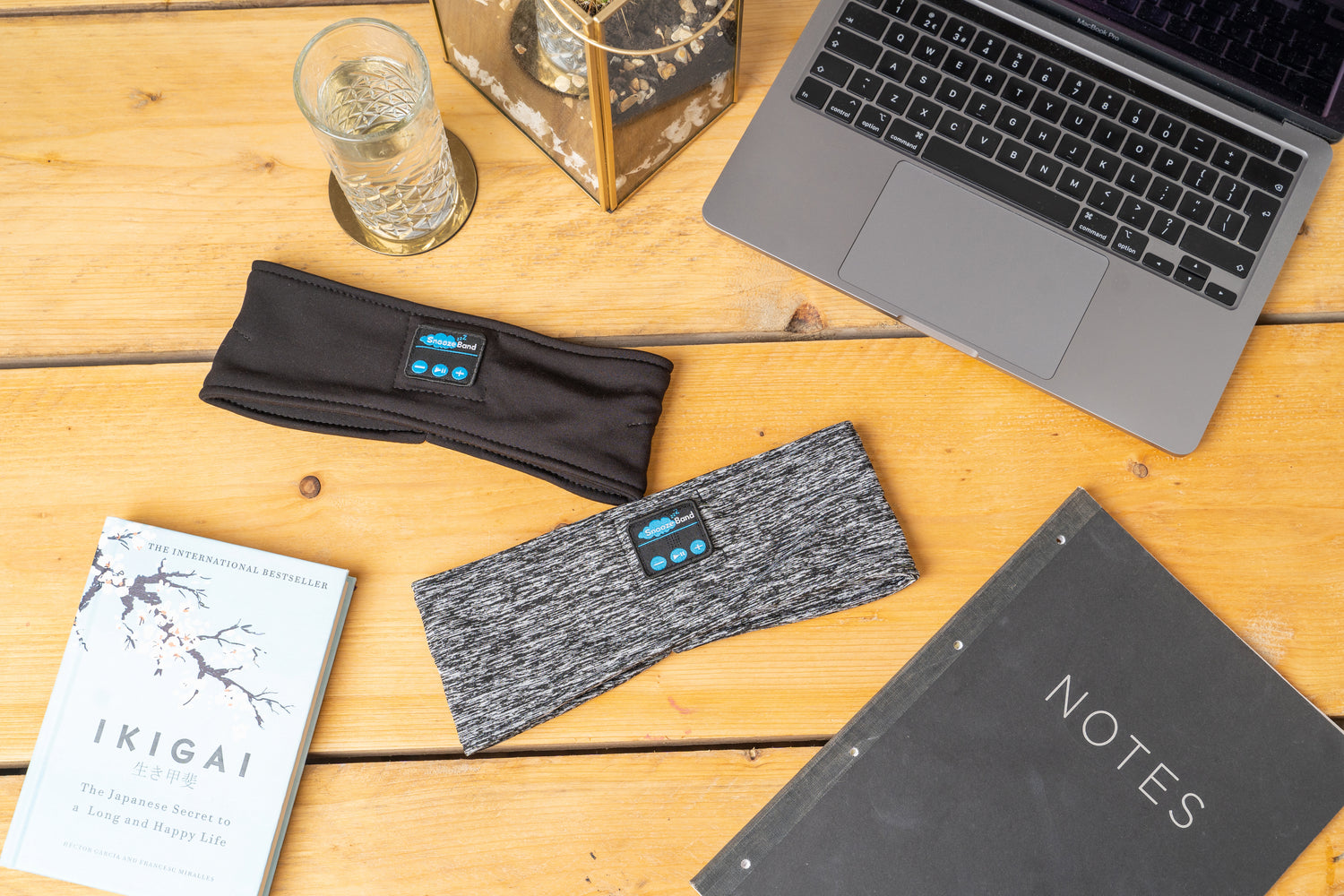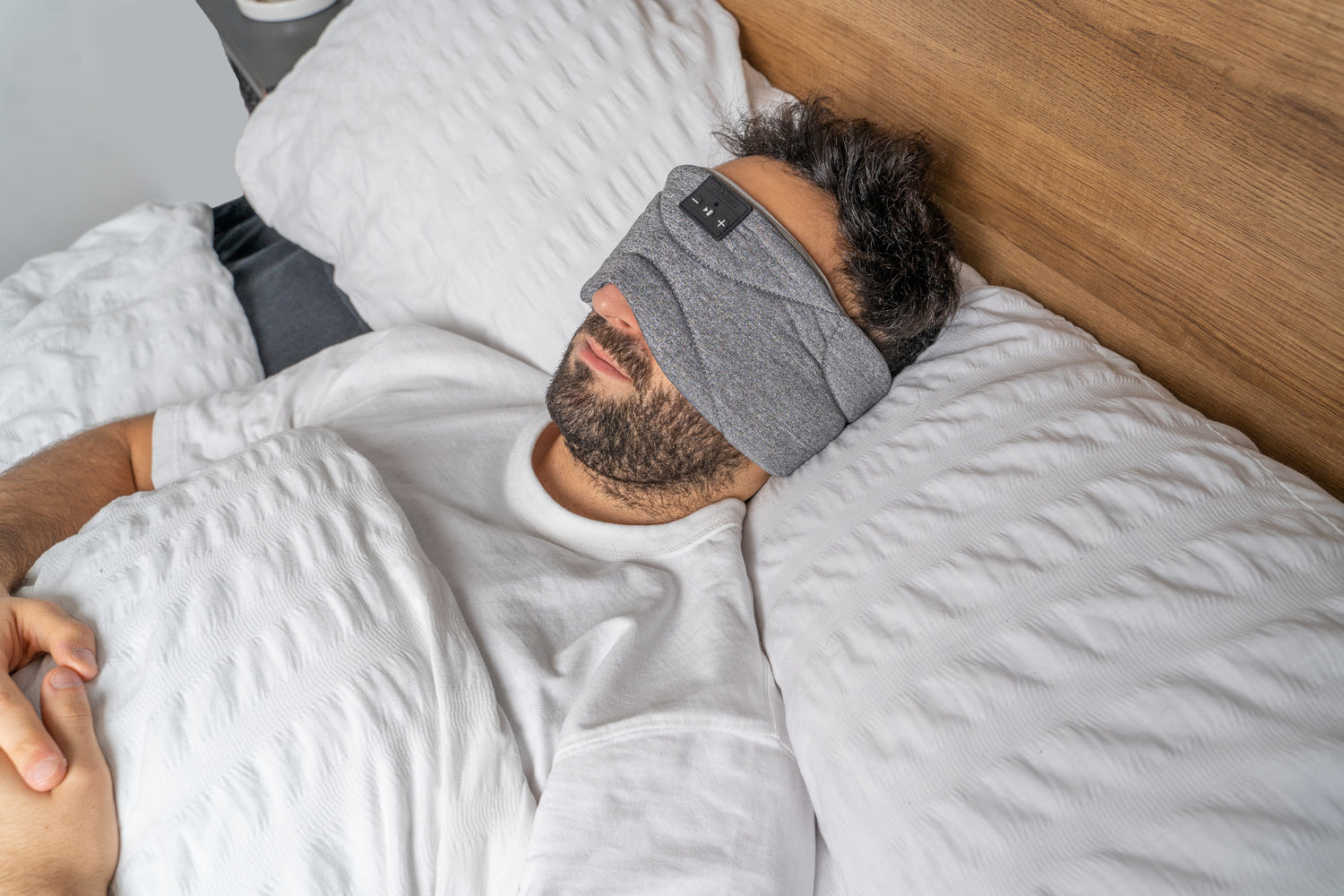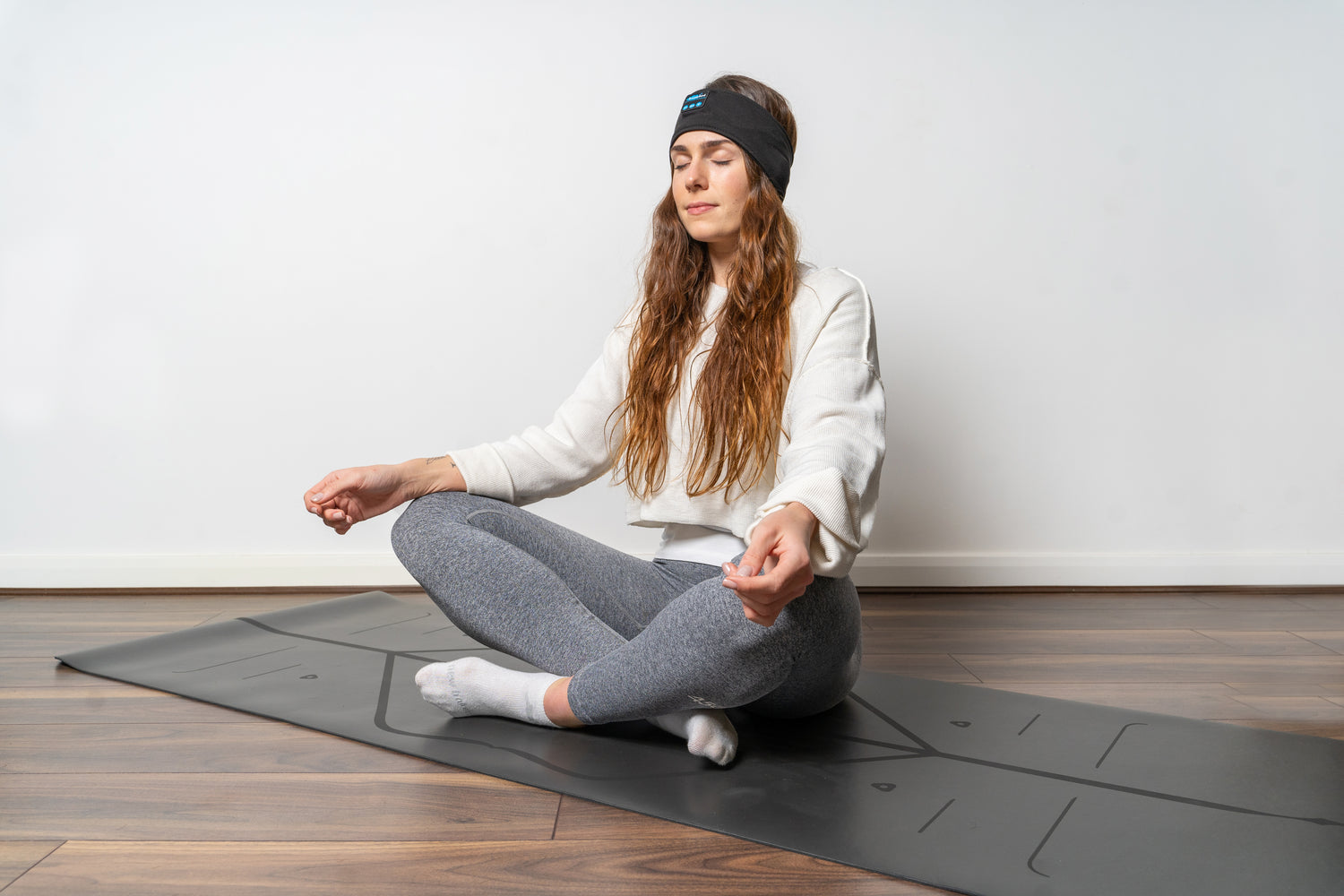 Bundle and save!
Get 15% off any 2 styles & 20% off any 3 styles - discount automatically applied at checkout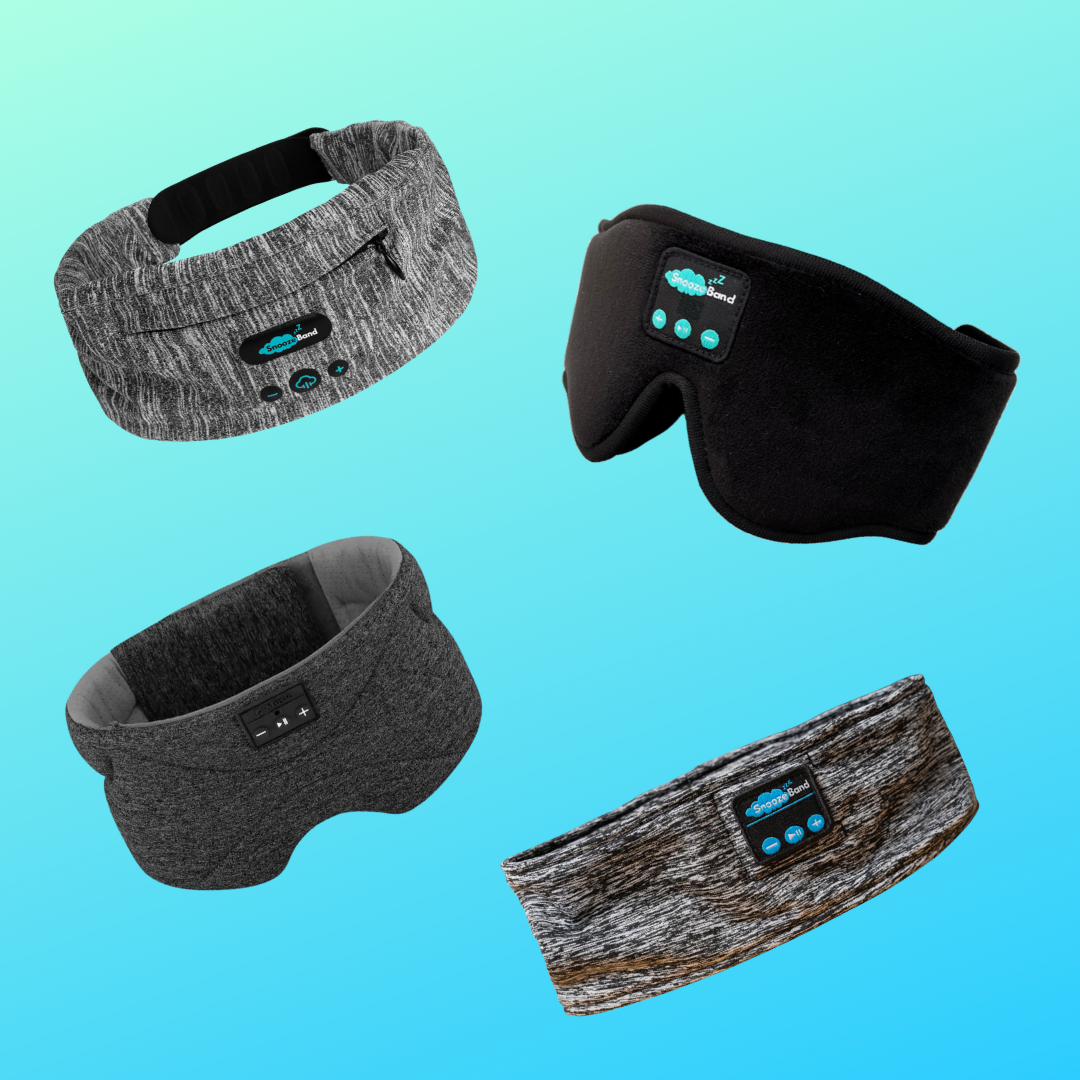 Quick view

SnoozeBand™ - Bluetooth Sleep Headphones

Regular price

$64.00

Sale price

$52.00
Quick view

SnoozeBand™ Deluxe - Sleep Mask Headphones

Regular price

$90.00

Sale price

$71.00
Quick view

SnoozeBand™ Pro 2.0 - Bluetooth Sleep Mask

Regular price

$84.00

Sale price

$64.00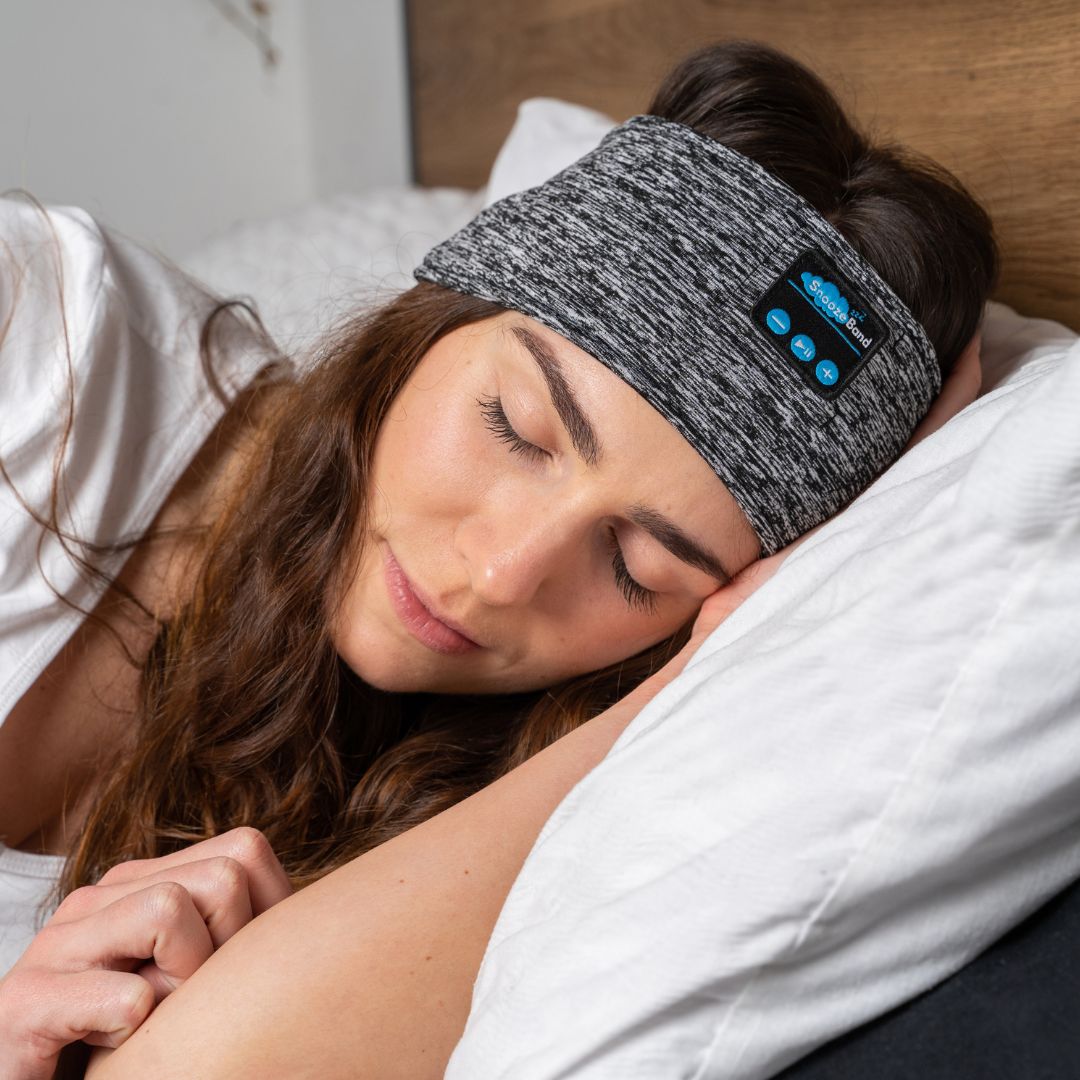 The original SnoozeBand™
Our bestselling, 5-star rated headphones designed for sleep & an active lifestyle.
Consistently ranked the most comfortable headband with built-in bluetooth headphones and integrated microphone.
Relieve insomnia and enjoy a deeper, more comfortable sleep - SnoozeBand™ has helped thousands of people improve their sleep habits.
Shop now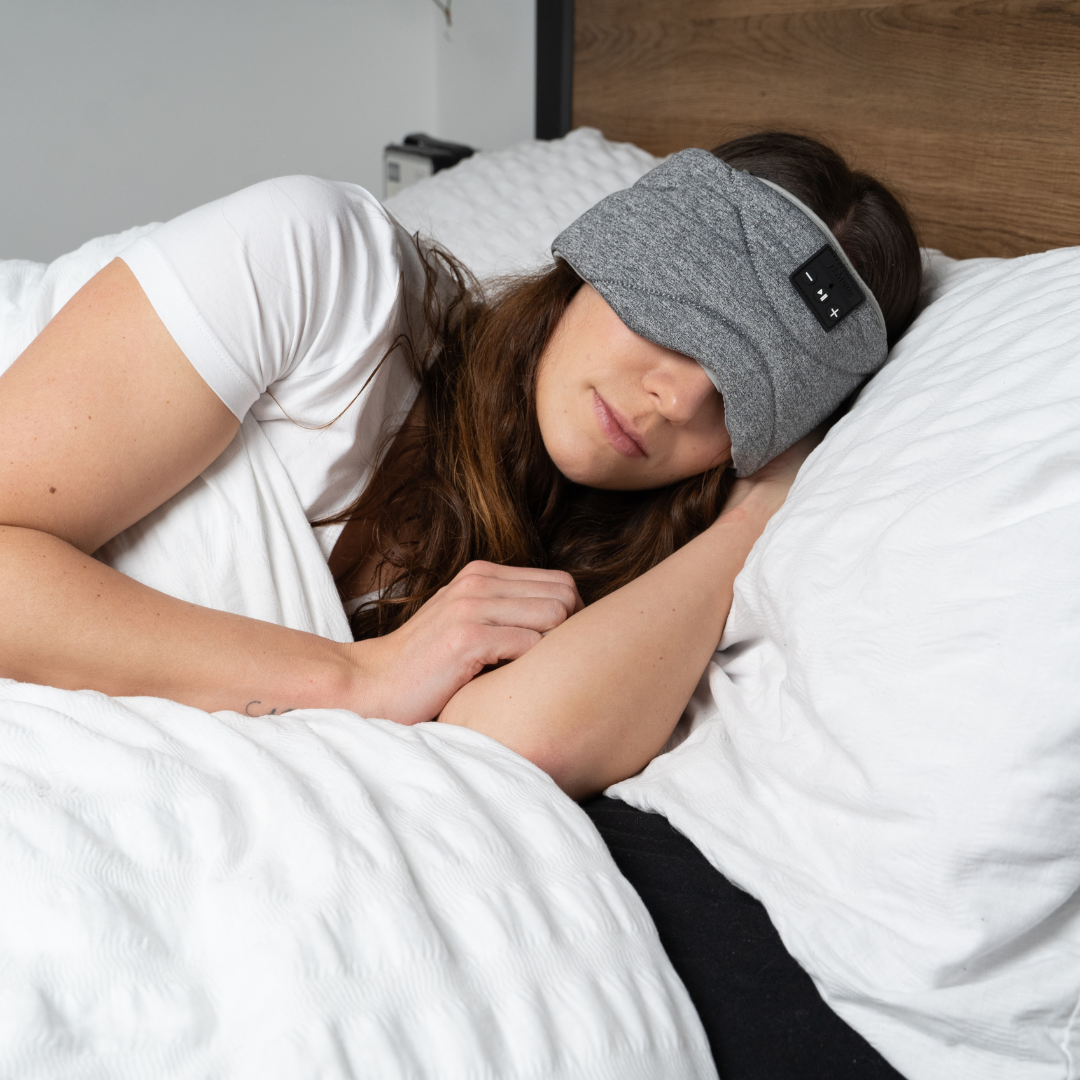 SnoozeBand™ Deluxe
The most advanced sleep mask with integrated headphones and built-in white noise.
Rated "The best eye-mask-style sleep headphones" by Expertreviews and The Independent.
The ultra-thin speakers are nestled within a silky soft eye mask, so you get the best sleep you're capable of whilst listening to the sounds that soothe you.
Shop now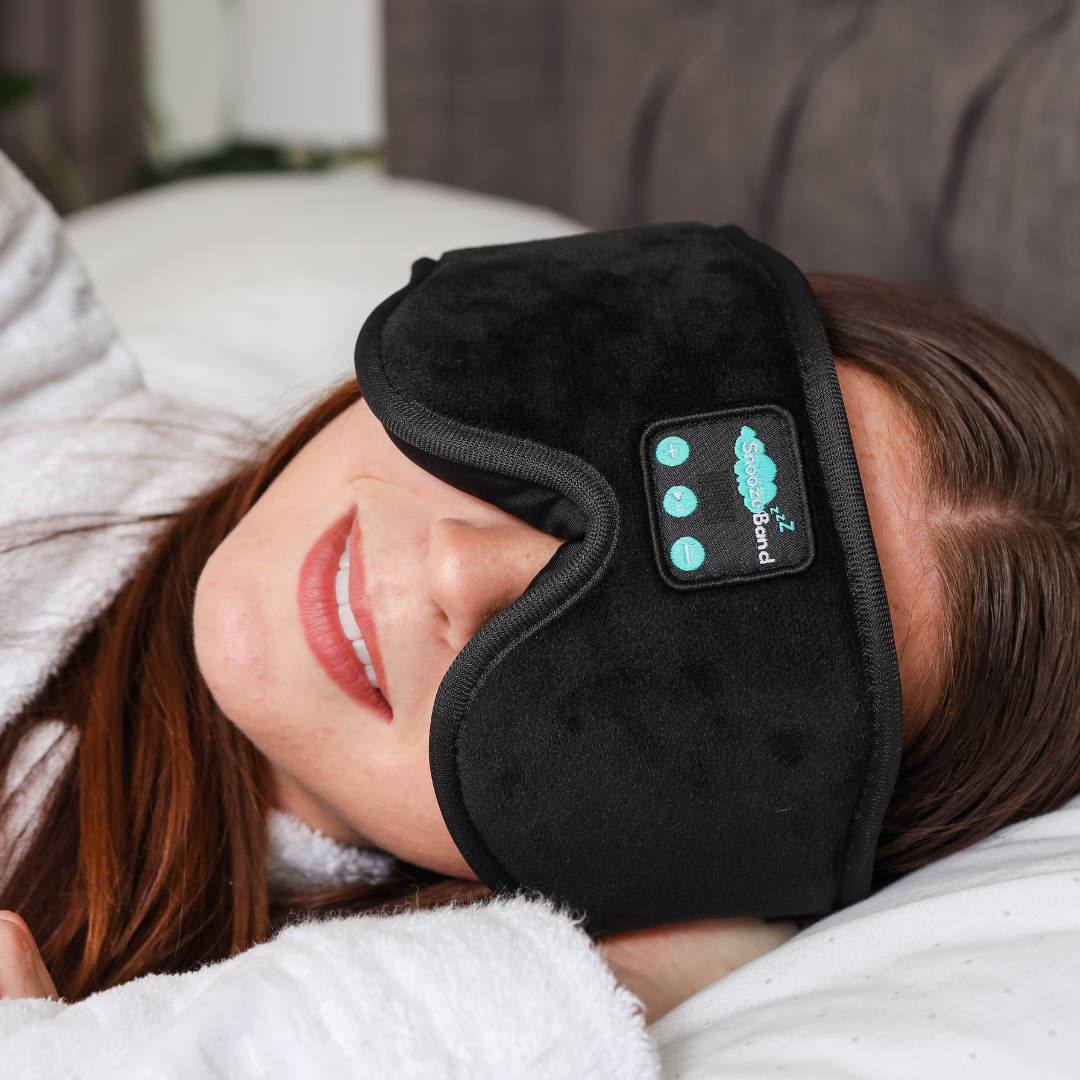 SnoozeBand™ Pro 2.0
Pro is designed for deep sleep.
Featuring a 3D eye mask with zero pressure, allowing your eyes to truly relax whilst enjoying your favourite sounds.
The softly padded mask provides a 100% black-out experience without the bulk.
Take control of sight and sound with Snoozeband Pro and experience your deepest sleep.
Shop now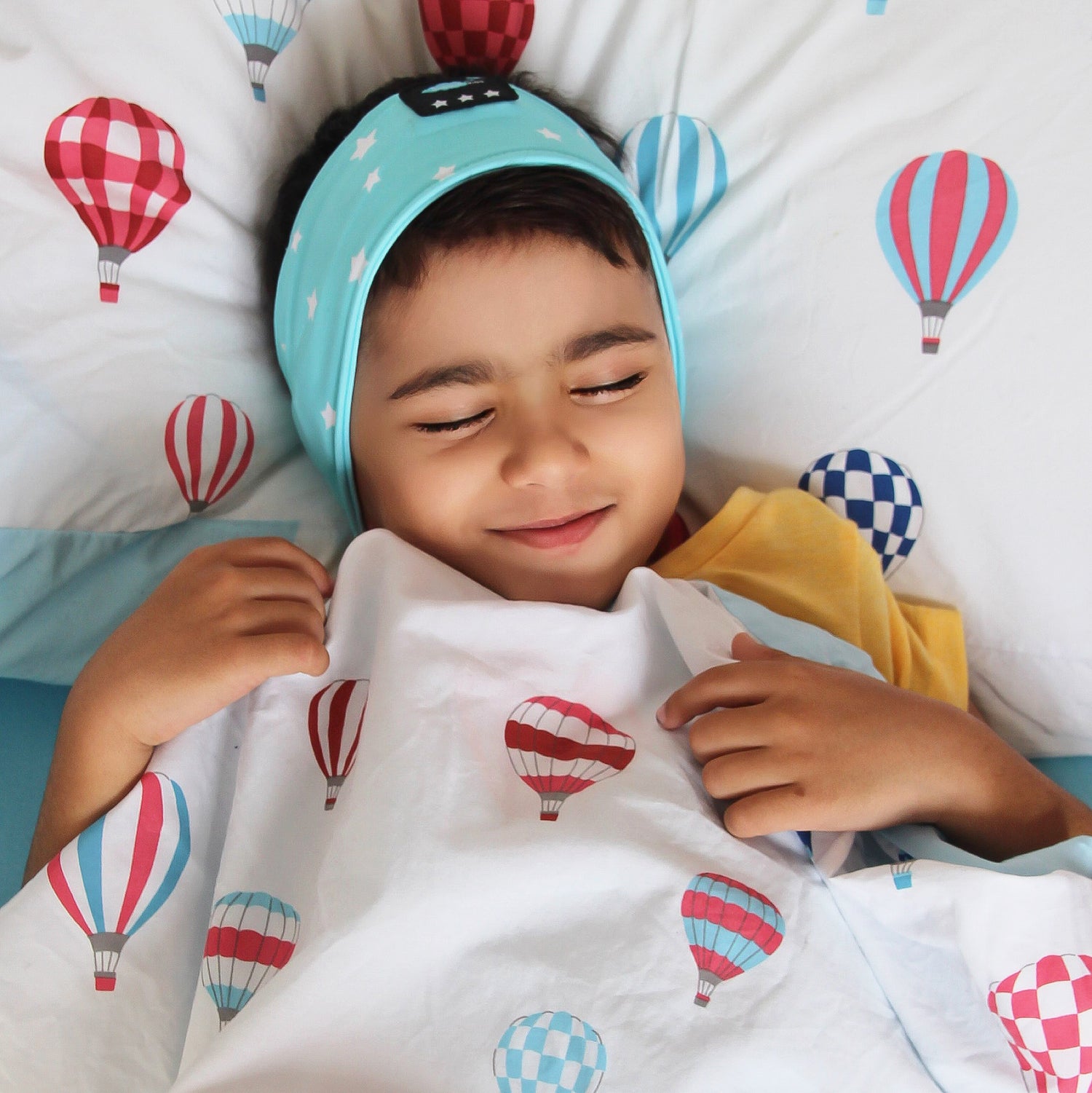 SnoozeBand™ KIDS
The worlds comfiest headphones for kids, guaranteed.
Equipped with our ultra-thin speakers and an adjustable design, SnoozeBand Kids is the ultimate Bluetooth headband for both bedtime and playtime.
Perfect for use with iPads, playing games or watching cartoons - without any bulky headphones getting in the way.
SHOP NOW
Works with all your favourite apps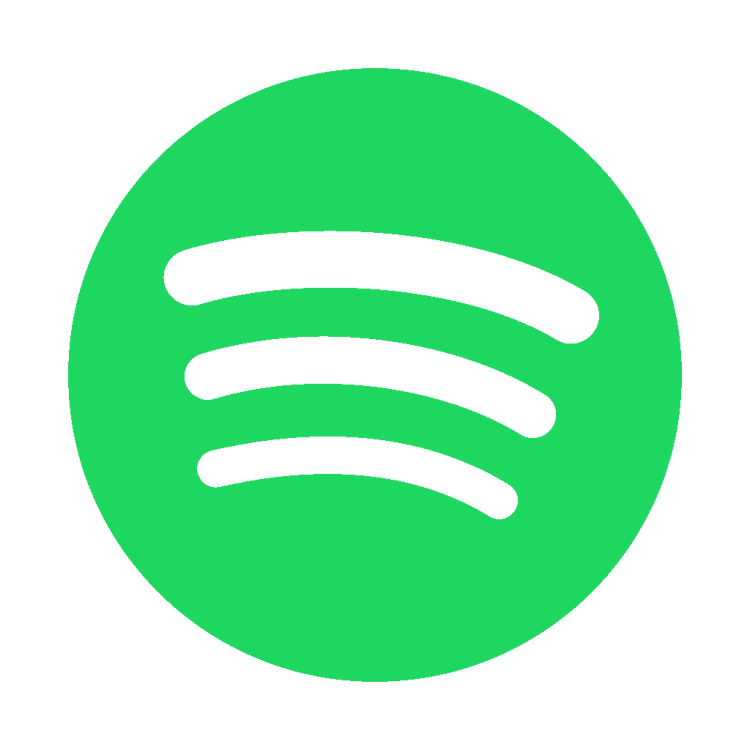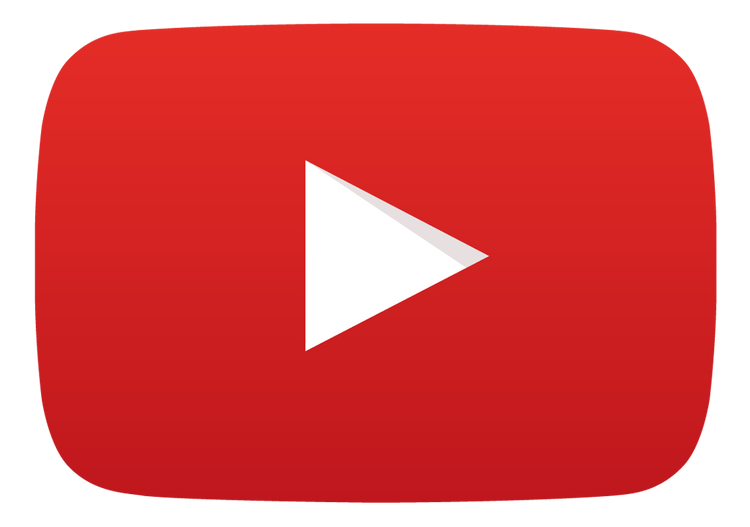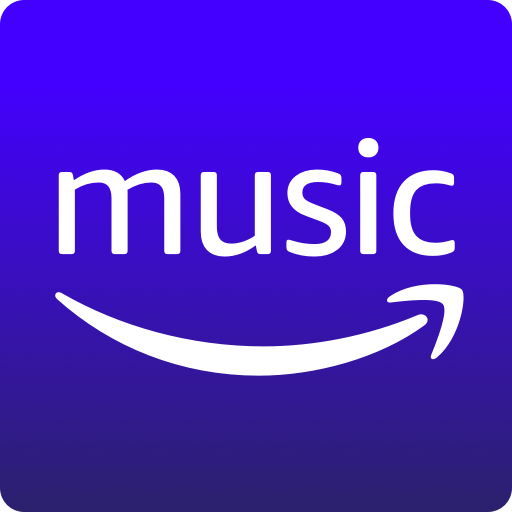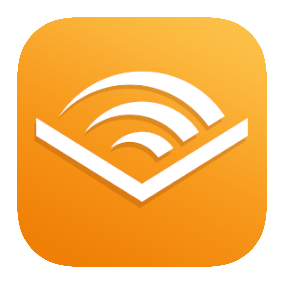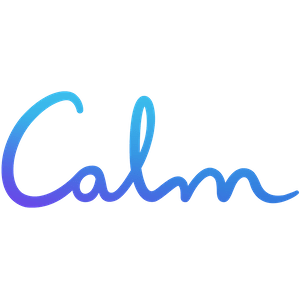 Our community loves SnoozeBand
Let customers speak for us
FAQs
Which Snoozeband model is right for me?

This depends on your personal preferences and whether you like to have your eyes covered or prefer a headband-style. Can't decide? Here's a quick overview of the benefits for each model:

Original SnoozeBand:

This is our most versatile model, it can be worn as a headband but also doubles as sleep mask (although it won't provide the same black-out experience as the Pro or Deluxe model). It's great for an active lifestyle too and can be used for running, Yoga etc. yet super comfortable for sleeping and relaxing. 

SnoozeBand Pro:

This model is designed for deep sleep and relaxation. It blocks out 100% of light so it's perfect for afternoon naps or light sleepers that are easily woken up. It features a 3D eye mask with comfortable padding, so there's zero pressure on your eyes - perfect for long lashes.

SnoozeBand Deluxe: 

Our most luxurious model, featuring ultra-thin and larger speakers, superior sound quality, integrated white noise and smart shutdown timers. It blocks out light very well so is perfect for sleeping and relaxing. It's also great for travelling, as you can simply roll it up and take it anywhere you go with the included pouch.
Can I wear Snoozeband all night?

Yes of course! All of our SnoozeBand models are designed with comfortable, breathable fabric and ultra thin speakers. So you can finally listen to your favourite audio throughout the night without the pain of traditional earphones.
Is it comfortable to sleep on my side?

Yes! All SnoozeBand models are engineered for side sleepers and feature ultra-thin speakers, just as thin as a yoga mat. You won't even feel them when sleeping on your side.
Does it work with Android and iOS?

Yes, all Snoozeband models work with both Android and iOS devices.
What are the shipping times?

United Kingdom:

All orders are shipped from the UK and take 1-5 business days to arrive depending on the chosen shipping method at checkout.

International:

International orders take approx. 5-10 business days depending on the country of the final destination.
What is your Warranty?

At Snoozeband we stand behind the quality of our products. Should you encounter a manufacturing defect, let us know within 1 Year of purchase and we will exchange your Snoozeband for a new one, free of charge.